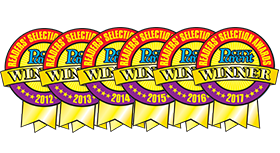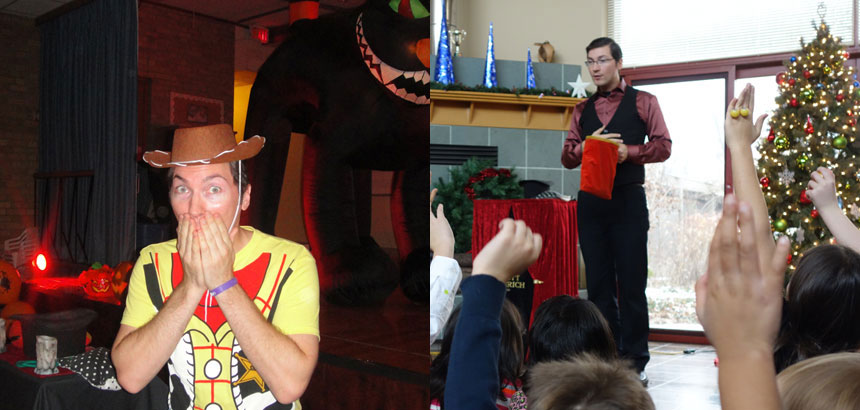 Family Magic Show
• Christmas • Halloween • Baptism • Wedding • Hanukkah • & Many More!
Scott's Holiday Program is 40 minutes of amazing magic and comedy. His secret ingredient is the kids, who become active participants throughout the show. Magical effects include cards, ropes, rubber sharks, multiplying Angry Birds, Sponge Bob and so much more. The highlight of Scott's Holiday Magic Show comes when your little guests help him to magically produce his live bunny, Sir Walken. As a bonus, Scott always makes sure to teach his audiences how to perform a couple of magic tricks. Following the show the children are each given the opportunity to pet and take selfies with the bunny. Each show is age appropriate and can be adapted to fit your holiday theme and audience size.
This program is perfect for your: Company Children's Christmas Party, Staff Picnic, Synagogue's Hanukkah Party, Halloween Party, Eid-al-Fitr Celebration, and so much more!!!
"Scott was referred to me while I was looking to add some entertainment to our annual Kid's Holiday Party here at Kobo. We had a wide age range of kids attending, and I was worried that some of the kids may be too young/too old to enjoy the show. As it turns out, Scott captured the attention of everyone in the room, and had us all laughing and getting involved (including the exec team!) While we had some other fun activities at the party, Scott's performance was the highlight of everyone's day. My only worry now is how we can possibly top this for next year's party!"
Katie Pagett, Talent Acquisition Specialist, Kobo Inc.
---
"Scott Dietrich performed at the Weather Network's Children's Christmas Party and was outstanding! I can honestly say, without a doubt, that his show was indeed the highlight of our party. He easily held the attention of the audience both young and old, and had them gasping at every trick he performed. The awe struck look on everyone's face was so priceless. As the organizer of the event, I was emphatically thrilled with the success of our party, and I attribute most of that to Scott's amazing performance. Scott was so great and such a pleasure to work with that I booked him for 2 other events before I even saw him perform!"
Gina Frew
Social Committee, The Weather Network
---
"Good Morning, I just wanted to take this opportunity on behalf of all those who attended our recent Kenworth Toronto Children's Christmas Party, in particularly from the children, to say how much everyone enjoyed Scott's performance. (He seemed to be enjoying himself too!). He managed to attract every child in attendance to, gradually, come to the stage area and participate, and then held their attention throughout, thus ensuring the best behaved group of children I've ever witnessed at one of these events. He kept things relevant to his audience (mostly between 4-8) with tricks involving icons like Sponge Bob Square Pants and had about a dozen of the kids (of all ages) help him in his act. To my mind, it was the best children's entertainment we've ever had at one of these parties. Please pass along these sentiments to Mr. Dietrich on our behalf."
Marc Parfect
Kenworth Toronto Limited.

Strolling Magic
Through the use of strolling magic, Scott can make your School Fun Fair, Festival, Picnic or Christmas Party, Fun-tastic! By combining spellbinding sleight of hand, family friendly humor and audience participation, Scott sets the stage for memories that will last a lifetime. Because he's strolling, he will have the opportunity to interact with your guests, in smaller, more intimate groups. This enhances the event without disrupting other activities that may be happening at the same time. Scott is also an expert balloon sculptor and can provide this very popular service as well.
Remember, strolling magic is not just for kids; adults love magic too. Scott has amazed the likes of Karen Kain, Gregg Zaun, Malcolm Subban, and Tom Cochrane.