Scott Dietrich – Toronto Children's Magician, Speaker, Author
Would you like your party to be filled with wonder and laughter?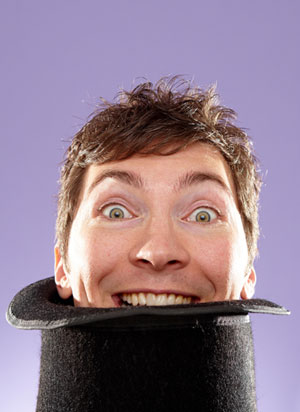 Then you need the Magic of Scott Dietrich, voted Toronto and the GTA's Best Children's Entertainer for 6 consecutive years by the readers of City Parent Magazine. Scott was also named one of the 8 Best Birthday Party Entertainers in Toronto and the GTA by Today's Parent Magazine. Scott takes all the guess work out of hosting an unforgettable children's party! You can rest assured you're working with a true professional, who will work with you, to make your job easy, and your kid's party FUNTASTIC! Whether you're planning your child's birthday party, baptism party, a company Christmas party, holiday party, school assembly, community event, fundraiser or need a magician for your summer camp or daycare, Scott is Toronto's best bet for guaranteed wonder and laughter!
While you can always expect a special guest appearance from his Rabbit co-star, Sir Walken, the true stars of the show are the children; with extra special attention given to the birthday child. Remember to take pictures, because you won't want to forget watching your child's eyes light up with the wizardry that Scott incorporates into his shows. Even adult guests become mesmerized, and often enjoy watching the little ones precious expressions and enthusiasm. Everyone will be thoroughly amazed and entertained; truly fun for the whole family.
Son of The Great Gerard, Scott was born into a family of professional magicians and carries on the legacy today. From a young age he honed and perfected his craft, and although his shows have changed from the days of his youth, his passion and love for entertaining has only grown. Scott's birthday party magic shows weave classic magic with modern illusion, popular children's characters and themes with showmanship and family friendly humour. Scott provides family friendly entertainment for kids 3 to 103.
Planning a party doesn't need to be complicated, but it should be magical. Let Toronto's Best Children's Party Entertainer help!
Magician for Birthday Party
Magician for Baptism
Magician for Wedding
Magician for First Communion
Magician for Hanukkah Party
Magician for Purim Party
Magician for Christmas Party
Magician for Children's Christmas Party
Magician for Halloween Party
Magician for School Assembly
Magician for School Fun Fair
Magician for School Fundraiser
Magician for Fall Fair
Magician for Daycare
Magician for Child Care Centre
Magician for Summer Camp
Magician for Day Camp
Magic Classes for Kids
Bullying Prevention Magician
Birthday Party Magician
Birthday Magician
Christmas Party Magician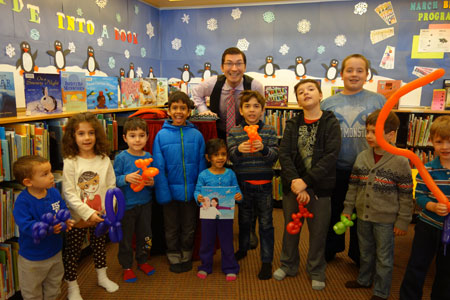 What's Scott's Secret Ingredient?
Scott's secret ingredient is the kids, who become active participants in his show. What's better than watching magic? Participating in it and literally having the magic happen right in your own hands. This is the experience he is able to create for children. Nearly 100% of the time your little guests will be either be on stage or participating along with their friends. In this way Scott encourages the kids to be his co-stars. His other co-star of course being, Sir Walken, the magic bunny.
Scott was born into a Family Magic Troupe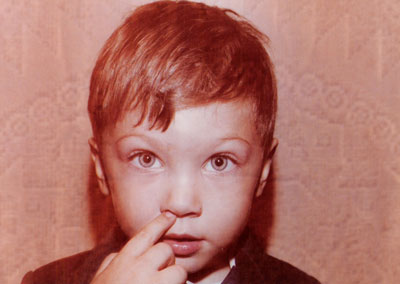 Have you ever wondered how someone ends up a professional magician? I mean, of all the possible career paths, at what point does their guidance counselor suggest they may have an aptitude for balloon sculpting.
Hello, my name is Scott Dietrich, and I would like to welcome you to my website. I am the son of The Great Gerard, and was born into a family magic troupe. For the Harry Potter fans out there that would make me a half blood. By 6 months of age I was being produced during the family show in lieu of a rabbit, and would watch the remainder of the performance from my crib with my mother. This was how my unusual and wonderful journey began.
Being the youngest of 3 boys, I had to be added to an established show. As soon as I could walk I was bringing props on stage to my father. My brothers also tried to get me involved by including me in some of their routines, waving wands etc. However, watching old videos of my toddler self, I wasn't exactly gentle. As I wrapped on the side of boxes with my sparkly wand, I'm certain I must've been giving the poor rabbit inside a heart attack. Finesse came with time.
From these humble beginnings, a flame was sparked in me that has continued to grow throughout my life. Most of what is wonderful in my life, even how I met my wife, I owe to magic. Magic has allowed me to overcome shyness, start friendships, provoke laughter, turn frowns to smiles and cynicism into wonder. It is so much more then my career, it's my passion, and I welcome you to follow this journey through my blog.